Medical Studies on DHEA – Immune System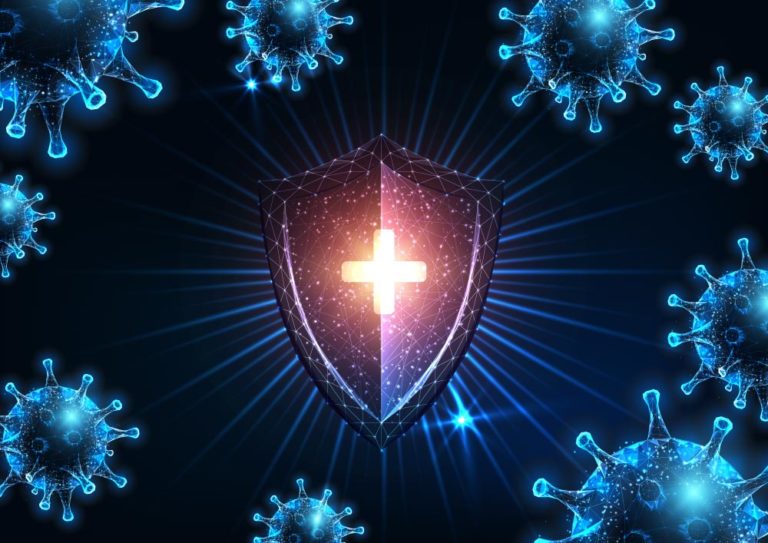 DHEA promotes a strong immune system and also supports the body's natural defenses against infections. In addition, it has a direct effect on lymphocytes and promotes the healthy production of interleukin-2, an important communication protein involved in immune regulation.
Inflammation-modulating Properties of DHEA
A balanced ratio of DHEA and cortisol is important for a well-functioning immune system. If this ratio is out of kilter, for example, due to too little DHEA and/or too much cortisol, the risk of immune deficiency and autoimmune concerns increases. Studies have shown that DHEA can regulate the body's inflammatory responses by significantly inhibiting the expression of pro-inflammatory cytokines. In addition, DHEA has been shown to help protect against infection through its modulation of leukocytes, the white blood cells that are part of the innate immune defense system.
In the autoimmune condition lupus erythematosus, a disordered immune system is considered to be a specific cause. The symptoms of lupus are varied and, depending on the type of lupus, range from joint pain and skin changes to inflammation of the internal organs, such as the heart muscle. This autoimmune condition often accompanies certain hormonal changes, such as very low DHEA levels and/or increased cortisol-DHEA quotients, which are almost always detected in those affected.